Riding a bike seems to be a very popular mean of transportation, sport and leisure. I have been cycling for sport for almost ten years now, and it is by far one of my favorite things to do for exercise. Not only can you see and experience the scenery, but it happens in a much faster manner. After realizing I was not good at team sports, I decided to take up more individual sports. First, I started running with cross country and track teams and I loved every minute of it. When you go running on the local streets and trails, you really get to know everything, topographically, about where you live. I knew how to get to places faster, on foot, and being able to map out my own routes; it was great. Occasionally, I would get a small knee or ankle injury and would have to sit out and let my joints heal. It really sucked to miss out on all the things I loved about running. I got tired of waiting around and decided to get serious about road cycling. I always loved road bikes, probably because I thought the bikes and the outfits look really sleek and cool. However, I was unsure about it and I wasn't sure if I could afford it, being a high school student and not having a steady job. But I was determined. Deals were all around me and it just worked out nicely. My history teacher was a road cyclist and I went to her first to ask if she knew of any good deals on a bike. She happened to be selling an older bike of her's and offered me $200 for the bike; it was a great deal. The bike was about five years-old and was in great condition. The saddle was brand new and worth the price I paid for the whole bike! The rest of the equipment I found cheap at a Performance Bike shop, a local chain bike store, and I was set. The deals I found for everything were really spectacular and I did not spend more than $400 for everything, including the shoes, helmet, clips pedals, and outfit. I did not look flashy, but I didn't care, I found something more that I loved to do.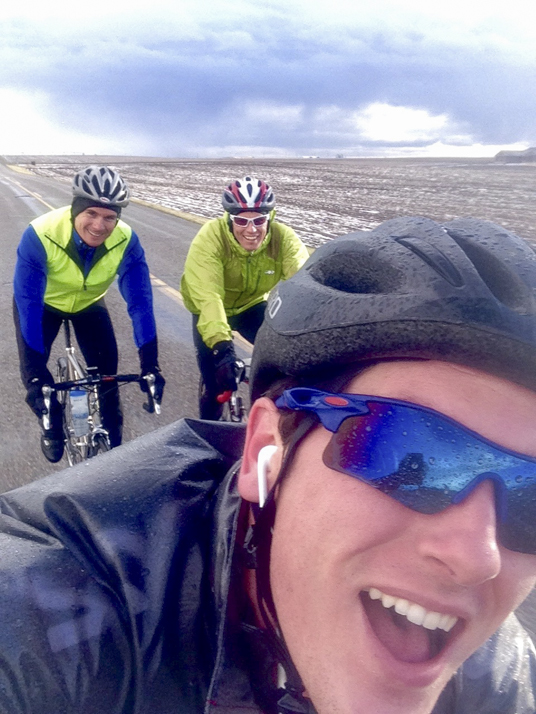 After getting my bearings as a cyclist, I started riding with other cyclists. There are bike groups pretty much everywhere, and the other cyclists are really great people. You will spend a few hours just riding around at a challenging pace and everyone is helping one another become better cyclists. I will always remember this one woman, who saw my warm-weather clothes in colder weather.She knew that I was a new cyclist, and after a Saturday morning group ride, she and her husband invited me to their home. They happened to be distributors for TwinSix and they gave me two brand new jerseys and a pair of arm warmers and leg warmers. I really felt that they cared about me and I felt as though I was part of their family. There is a lot of camaraderie within the cycling world. It can be competitive and friendly, but most cyclist care about each other and want others to improve; it is as though we are a big family. I meet new people all the time while I am out riding, but I am horrible with names. Before, I would ride with someone, forget their name and hope to see them again (but rarely would.) Now with social media, finding these people I ride with is much easier. The best way to connect is via Strava.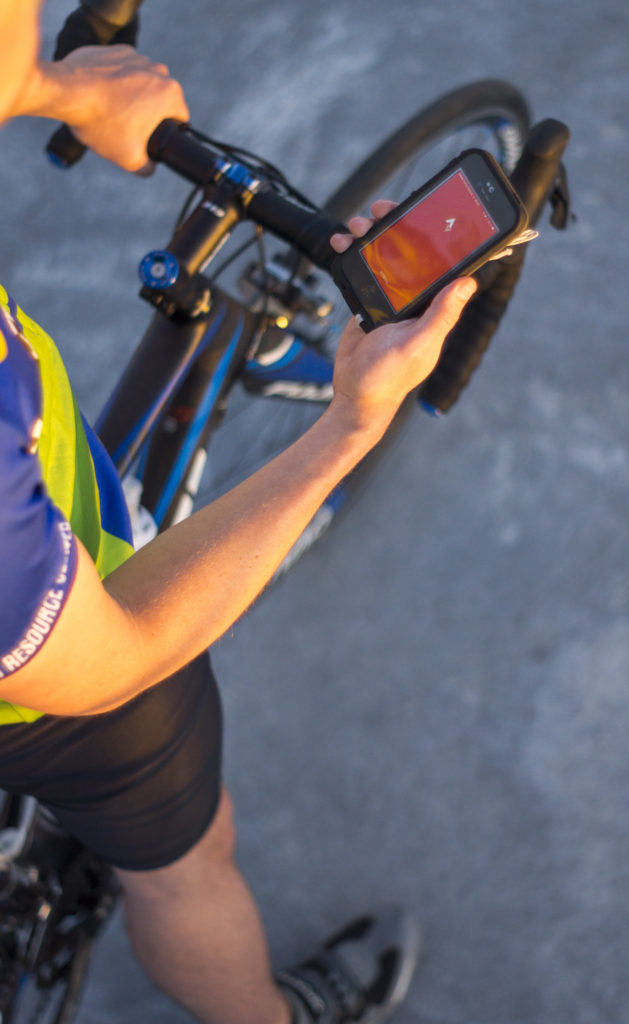 Strava is a great app for your smartphone. It is a free way to accurately track how far you bike or run and you can reconnect with those you randomly go riding with. With Stava, I have been able to go on more rides with people that I meet, and I have been able to find new places to go riding. There are segments on routes where people compete to be the best. On segments, the app tells you if you beat your record and where you stand amongst your peers; its really fun! Cycling is always getting better, and with the internet, you can find great deals to get started. My personal favorite form of cardio is cycling. In a future post I will discuss the health benefits that come with cycling, but the first and foremost objective is the feelings and experiences that you get via cycling. I have been able to experience and learn the layout of the places I am in, on a bike, much better than anyone else who just lives there. Cycling is my favorite way to get around and it relieves my stress a lot. So try biking today and give it a spin!