Henry Oswald Christensen became enamored with mountaineering while working on his family farm in Utah. In his journal, he wrote: "While herding sheep I acquired the desire to work the sheep over to where I could climb the highest point around and get a good view of God's creations. This was the beginning of my later climbing many peaks and savoring the view from the top vantage points." Scaling mountains and coming as close as he could with the heavens was his motive. Little did he know, climbing would be his solace when facing the death of his children. Climbing in the early 1900s was difficult, yet it became the inception of modern rock climbing. Although the climbing ropes were weak, climbers developed new equipment and techniques. As Christensen began mountaineering, carabiners started production and climbers learned to rappel, bringing a new level of safety to the sport. For Christensen, his adventures in climbing became a regular practice, and he would go climb with his family a few times a year and once a month on his own. Christensen was a stern-looking man who rarely carried a smile. He seemed a little too serious and difficult to be around, but he was the type of person whose actions defined him above his looks. His wife, Nettie, was just as action-oriented; willing to do good for others, she did whatever she could to serve her neighbors and community, despite having the responsibility of raising seven children. Nettie always wore a smile, which helped offset her husband's serious demeanor.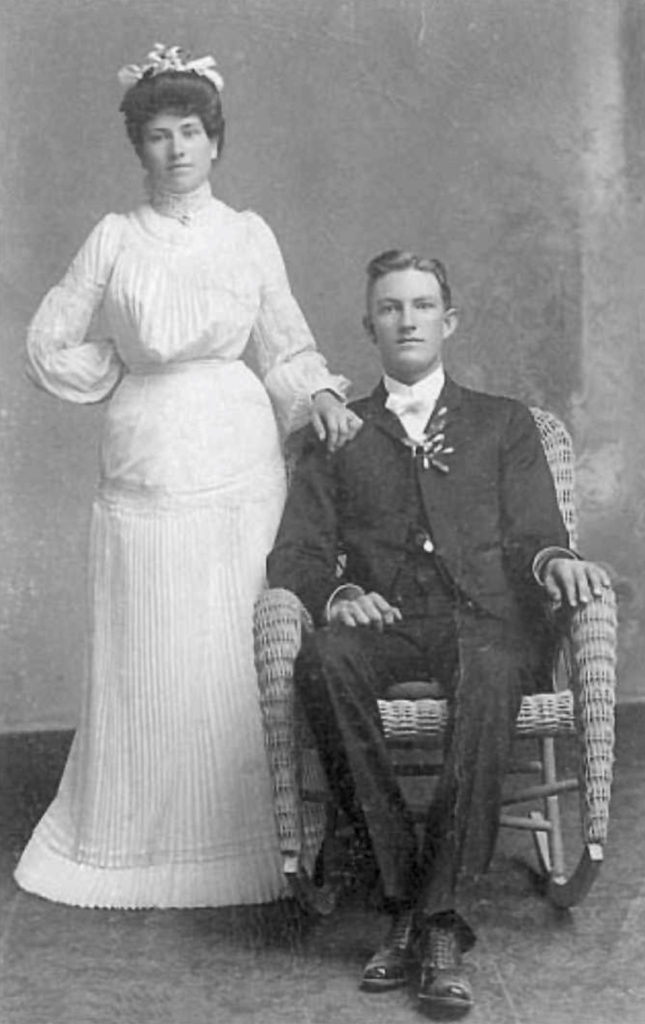 The couple had already been married and living and going to school in Preston, Idaho, for a few years before World War I erupted, and Christensen was still in school at the time of war, but he was still enlisted in the draft. The draft recognized Christensen's family, school and work obligations, and excused him from duty, but many of his friends and family would not have that luxury. Many of his loved ones died in the war; he was lucky to have been spared, but not fortunate enough to be scarred by the death of many. Following World War I, Christensen, his wife Nettie and their children moved from Preston to Rexburg, Idaho, for a teaching position at Ricks Academy, and what he and his wife would forever call home. Christensen taught physics at the academy, and in 1923 it became Ricks College. He involved himself in student associations for outdoor and sports activities, and he maintained some affinity with his students. For Christensen, life was great. He made mountaineering a common practice, he traveled to various states for work, including: California, Arizona, New Mexico, Utah, and New York, and he worked with people who were admired by many at the time. But by 1936, his great life would be forever marked by sorrow. Christensen experienced his share of death during the first World War, but nothing could have prepared him for the pain of seeing not one, but two children die over the course of one month. His twenty-six year-old son, Cornell, had been sick for over two years from typhoid fever and it had affected his brain. Cornell appeared to be improving, giving his family hope for a full recovery. However, their hope for Cornell's recovery shattered when his brain hemorrhaged overnight and he died as the family slept. Nettie wrote of this experience in the form of a letter to her departed son. In her letter, she wrote: "When I went to take your breakfast into you the morning of Sept. 17th 1936 you looked very sweet and peaceful, yet so quiet you could not speak. It seemed almost as a dream and yet I knew that God had a much more important work for you than the work you were planning in this life. It seemed so hard to adjust to being without you and yet God was kind and good to me. …. Your life was as a poem, to lift, to inspire, to guide, and this day by day. You were respected and honored for your out- standing qualities ad qualifications, and your funeral service was full of comfort from be- ginning to end." Christensen also wrote of the experience, "[Cornell] had probably known he was going, but didn't awaken us to be with him. It was indeed a great sorrow to all of us." To imagine what it would be like to go through that experience as a parent is daunting. Christensen's sixteen year-old son, Grant, was deeply affected by the death and found himself in a daze. While mourning the loss of his brother, Grant constantly felt dizzy and had difficulty standing, yet he tried to move past the loss of his brother. Less than a week after Cornell's funeral, Grant fell down a flight of stairs, hitting his head. His mother found him motionless at the bottom of the stairs and immediately drove him to the hospital in Idaho Falls for emergency treatment. The doctors in Idaho Falls treated the wound, but Grant was still unresponsive. Grant remained in a coma for two weeks until the doctors pronounced him dead of an abscess in the brain. N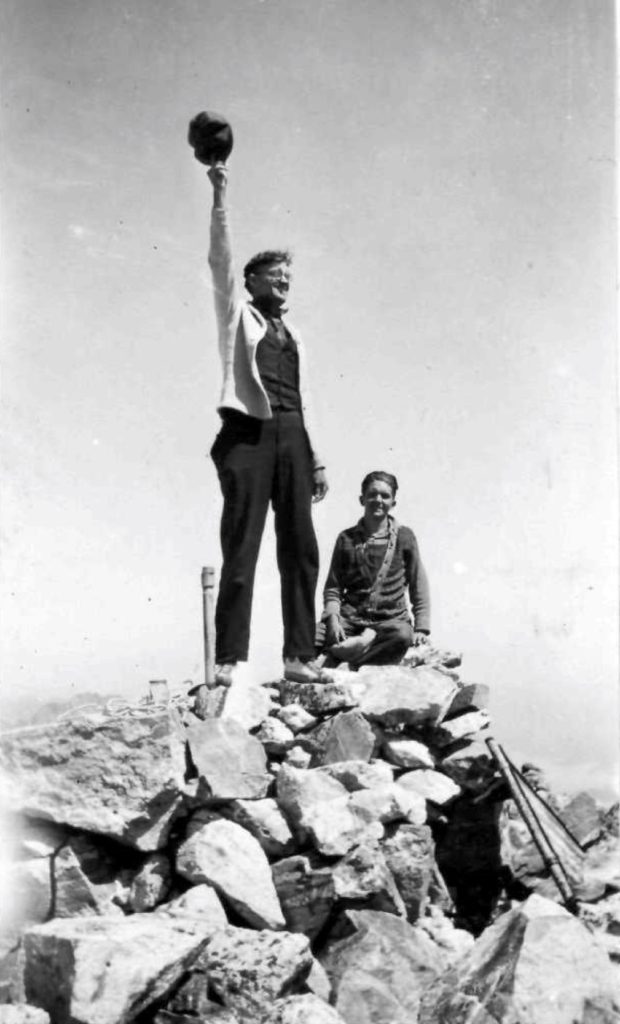 ettie had continued writing "letters" to her two sons after they had both passed. In her letter of mourning Nettie wrote, " I've tried so hard to do my part, to serve Him and my family and my fellowmen, but Satan has been very near with his cunning and destructible power; he has tried to destroy my faith and trust and that of my loved ones. He has tried to destroy the mental, physical, and spiritual and in some instances has succeeded in part at least. Just why any of my loved ones should have consented to be led around by him, I have not been able to understand." Nettie captured not only her feeling in her letters, but the feeling the entire family had while dealing with the loss. The family had difficulty coping with the second death of a child and remained together mourning for some time. Christensen and Cornell summited the Grand Teton together a few years prior, and in remembrance of his deceased sons, or perhaps to feel closer to them in spirit, Christensen climbed the Grand Teton once again. Christensen always enjoyed climbing high summits. Christensen wrote, "the thrills of climbing those rugged cliffs, and sliding down the glaciers, together with the wonderful view, are experiences I shall always remember." , feeling the fresh air and viewing the scenery was spectacular, but he primarily saw it as being able to enjoy God's creation. After the loss of his two sons, Christensen became more involved at Ricks College. He oversaw many of the athletics and continued teaching. New traditions established in the family, some in remembrance of the Christensen's deceased children. The family attended the football games, always looking forward to state and national finals. They were some of those "die-hard" fans. Secondly, they always attended at least one of the LDS church's semiannual sessions of General Conference in Salt Lake City, Utah. Most of the family eventually moved on and worked past the loss of their sons, but the deceased were always remembered in their family's heart. The only one of Christensen's children who was unable to move past the tragedy was Leland, who gained addictions in gambling and alcoholism. Throughout the rest of his life, Leland moved constantly to avoid paying the penalty of unpaid loans and bad checks. To Christensen, it was almost like losing another child. Leland was aloof and only appeared when he needed money. Leland had been married, but due to his drinking, gambling and partying, his wife divorced him and her and Leland's children lived with Christensen and Nettie. When World War II struck and the draft was yet again set in place, Christensen said goodbye to his son Ross. For Christensen, this was a time of pride and anxiety. He was proud of his son for serving his country, but afraid (as many others at home during the war) of the idea that his son would never return. His fears lasted throughout the war and only subdued when Ross returned home following the war.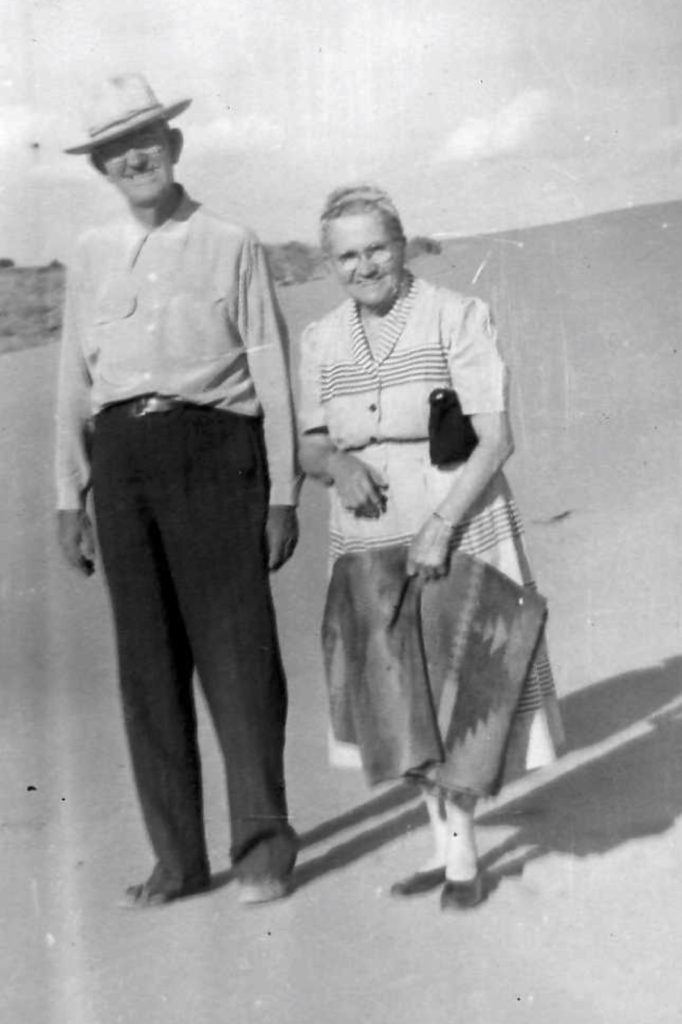 Soon after World War II, all of Christensen's children had moved out, while he and his wife remained in Rexburg. Christensen always loved to serve; that was why he became a teacher. After he retired, he maintained service within the school and with his family. He and his wife traveled around the country and frequently visited their children in Arizona. Despite their children's pleas for them to move to Arizona to be in a warmer environment and to be closer to family, they would remain living in Rexburg. Fortunately, his children were nearby when Christensen passed. He and his wife were visiting their children in Arizona when he, similarly to Cornell, died in his sleep. As sad as it was for the family to see their father die, all, except Leland, accepted their father's passing. Leland fell further into his alcoholism and died from cirrhosis in the liver less than a few months after his father. As Henry Oswald Christensen devoted his life to climbing, work and family, he never anticipated the devastating loss of his children, nor did he realize that climbing would bring him back. Works Cited
CDRom no. 7046. Family History Library, Salt Lake City, Utah, USA
"United States World War I Draft Registration Cards, 1917-1918," database with images, FamilySearch (https://familysearch.org/pal:/MM9.1.1/K8QZ-Z72 : 12 December 2014), Henry Oswald Christensen, 1917-1918; citing Franklin County, Idaho, United States, NARA microfilm publication M1509 (Washington D.C.: National Archives and Records Administration, n.d.); FHL microfilm 1,452,214.
Rexburg, Madison, Idaho, reference p 100976 cn 63, Department of Health and Welfare, Boise; FHL microfilm 1,530,932.
"Idaho, Southeast Counties Obituaries, 1864-2007," database with images, FamilySearch (https://familysearch.org/pal:/MM9.1.1/QVSD-TSKQ : 28 July 2014), Grant Taylor Christensen, ; Idaho Falls Regional Family History Center, Idaho Falls; FHL microfilm 100,464,635.
"United States Social Security Death Index," database, FamilySearch (https://familysearch.org/pal:/MM9.1.1/JY1C-GX7 : 19 May 2014), Leland  Christensen, Dec 1960; citing U.S. Social Security Administration, Death Master File, database (Alexandria, Virginia: National Technical Information Service, ongoing).
"United States World War II Draft Registration Cards, 1942," database with images, FamilySearch (https://familysearch.org/pal:/MM9.1.1/QVJT-V147 : 9 April 2016), Henry Oswald Christensen, 1942; citing NARA microfilm publication M1936, M1937, M1939, M1951, M1962, M1964, M1986, M2090, and M2097 (Washington D.C.: National Archives and Records Administration, n.d.).
"Utah, County Marriages, 1887-1940", database, FamilySearch (https://familysearch.org/pal:/MM9.1.1/Q2MB-SZM6 : 2 February 2016), Oswald Christensen in entry for Leland O Christensen and Rayola Brown, 1932.
"United States Census, 1940," database with images, FamilySearch (https://familysearch.org/pal:/MM9.1.1/VY4R-VK7 : accessed 21 November 2016), Oswald Christensen, Ward 4, Rexburg, Rexburg Election Precinct 4, Madison, Idaho, United States; citing enumeration district (ED) 33-13, sheet 4B, line 74, family 80, Sixteenth Census of the United States, 1940, NARA digital publication T627.  Records of the Bureau of the Census, 1790 – 2007, RG 29. Washington, D.C.: National Archives and Records Administration, 2012, roll 750.
"United States, GenealogyBank Obituaries, 1980-2014," database with images, FamilySearch (https://familysearch.org/pal:/MM9.1.1/QV5H-2Y7K : 10 September 2016), Henry Oswald Christensen in entry for Ross Taylor Christensen, Salt Lake City, Utah, United States, 14 Jan 1990; from "Recent Newspaper Obituaries (1977 – Today)," database, GenealogyBank.com (http://www.genealogybank.com : 2014); citing , born-digital text.