For most, going to Hawaii is the tourist destination. Many like to stay at the resort, participate at activities and lounge on the beach. However, as much of a tourist trap as any destination can be, there is still room for great adventure. For one week, I went with my family to the island of Oahu. We found a great deal with airfare and  hotel. At Oahu, there is great opportunity for leisure, fun and sightseeing. Furthermore, most activities are applicable to the average person.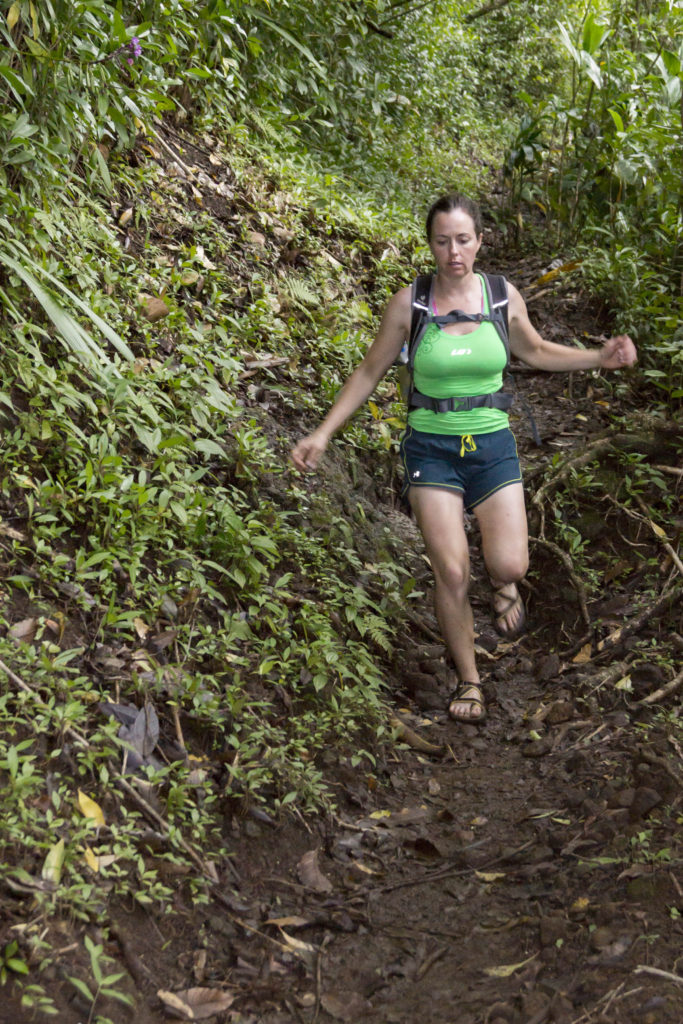 Māno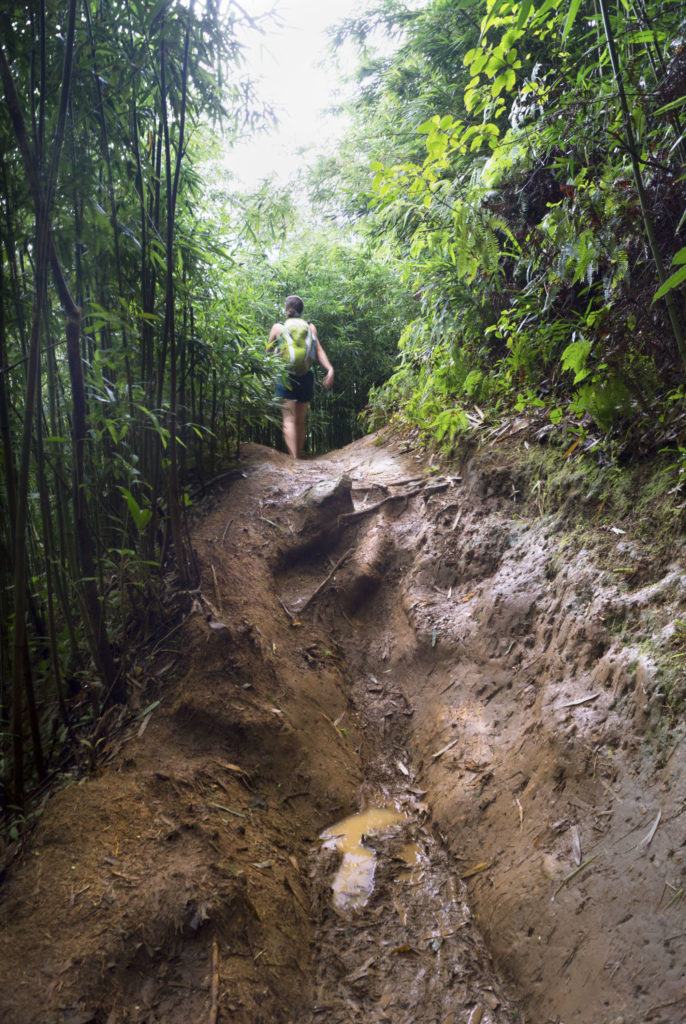 a Falls has the main trail for the general public, and another towards the end that has an increased difficulty and a lot more mud, but the sights are great. The trail for the general public is generally wide with tons of greenery with a tall waterfall at the end. The intermediate trail, that branches out towards the end of the first trail, begins with a steep grade (which is great because it deters a lot of hikers) and then the sights unfold. From views of interesting trees and bamboo forests, to getting views of the whole forest and downtown Honolulu; the air is fresher and you can't go wrong with a little more effort. Also, if you want to make the trail a little more fun and quick, try running. Still, you can have some fun doing the touristy things as well. A luau is a must for the Polynesian culture experience. The Polynesian Cultural Center is the most in-depth place to learn about the customs of the Polynesian islands. The Cultural Center is an all-day outing, but well worth it. You can "visit" the various islands and learn a little about each island. You can also go to the luau and eat great food (all you can eat!) and finish the day with the big show. It is a fantastic treat. Still there are other touristy things to do, such as visiting the Dole Plantation or going to downtown Honolulu, but you will end up spending a lot of money. The same goes for the resorts. At resorts, you will spend a lot of money and you are located on the least interesting portion of the island. The beaches, on the resort side, feature man-made beaches, on the otherwise rocky shoreline, that are littered with tourists. Really, Kailua is the place to be. At Kailua, you can find a cheap bed and breakfast and all the good beaches, restaurants, and sights are on that side. It is less secure (maybe you will hear about a car theft,) but so long as you are smart about your things, there is nothing to worry about. Kailua is the most central part of Oahu for any activity or adventure, plus the sands there are white and fine with sweet smells from the flowers that grow naturally. Bottom line: you don't need to just lay on the beaches of Hawaii, there is much more to do. Have your active adventures during the day and then rest on the beach at sunset. That way you get the best of both worlds, just be sure to pack your camera and sunscreen.

On any trip, my word of advice is to have your own mode of transportation; don't rely on public transportation. With your own vehicle, you can go where you want and stop wherever you wish. Get a feel of the sights and breathe in the air and gain your own view, not someone else's view. Your vehicle is dependent on you, for my family, we rented an SUV. It had enough space for our toys and we could easily maneuver from place to place. As you can see, we had a few too many toys to bring. If you can surf, ski, snowboard, wakeboard, skateboard or longboard, kiting shouldn't be as difficult.  Even if you don't, that doesn't mean that kitsefuring is impossible. My dad got me into kitesurfing when I was twelve. I would not consider my dad physically fit either. Really, anyone who is willing to learn, can go kitesurfing. Kiting takes skill and some knowledge, but when you get lessons from an experienced rider you can do it too. Get ready to have fun. If you don't want to put the time, money and effort into kitesurfing, Oahu offers a variety trails. The touristy trails cost about $15 dollars per person to go on a paved trail and swim at a waterfall. Or you can find a groomed trail that offers more of a challenge, less of a crowd and more sights. My favorite trail was Mānoa Falls.