Getting back from a hard day, the first thing I want is a snack. But it is hard to have a good snack that is also healthy. Usually, I like something crunchy, sweet and salty. However, a snack like that is usually unhealthy … or is it? Making a healthy snack could never be easier and cheaper. Popcorn is low calorie, cheap and really easy to make.
Making Popcorn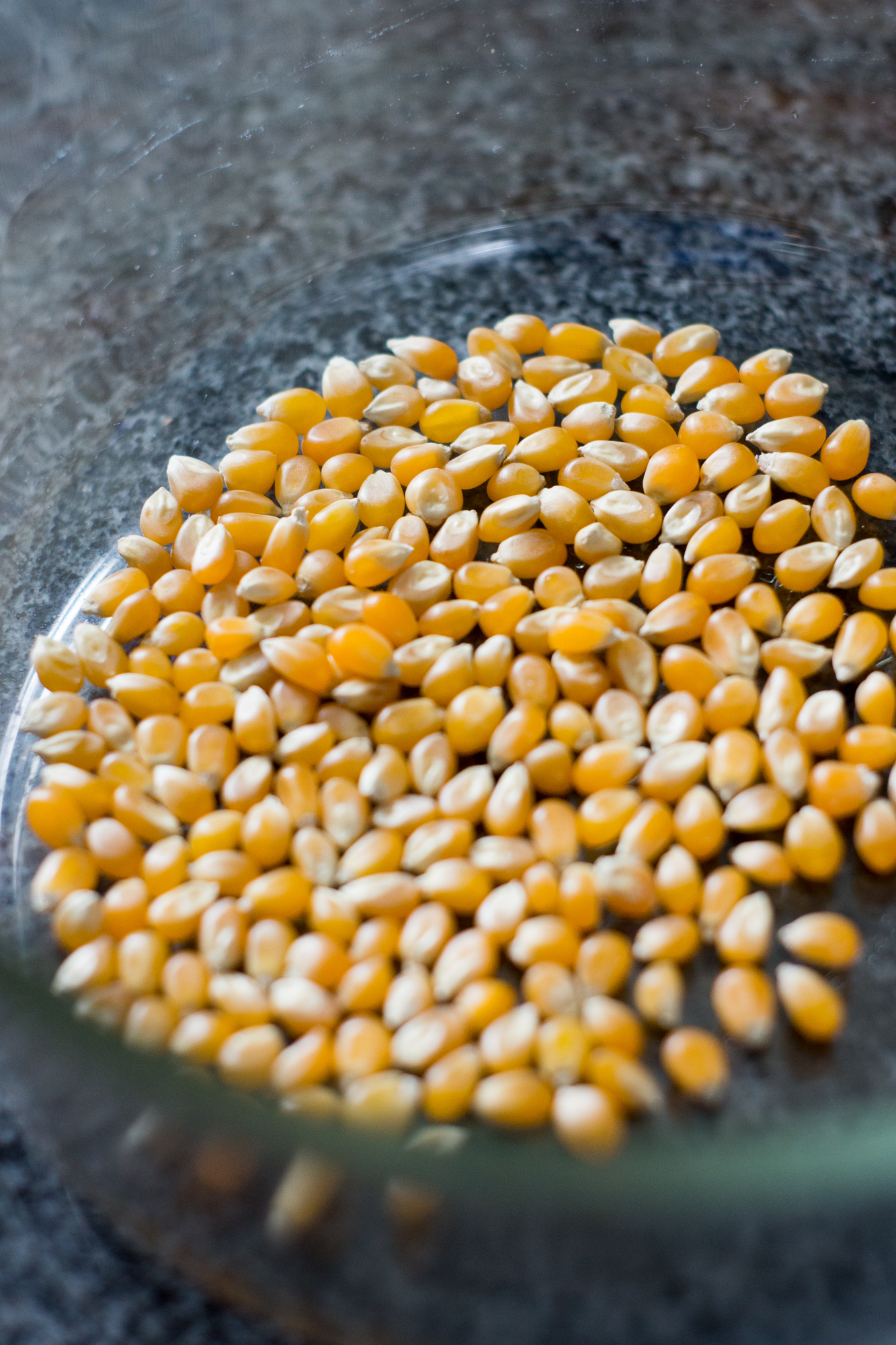 I used to do stovetop popcorn, and it used a lot of oil, but recently I learned a way to easily make popcorn using no oil and have it flavored the way you like.
Using a large microwave safe bowl that you can cover, put about 1/8 cup of popcorn kernels in the bowl.
Cover the bowl (loose enough for some air but tight enough to contain the popping kernels) and place the bowl in the microwave.
Set the microwave on high for about 3 1/2 to 4 minutes.
Remove the bowl (using oven mitts) and remove the lid.
Now you are ready to make your popcorn tasty and healthy.
My 3 Favorite Popcorn Toppings: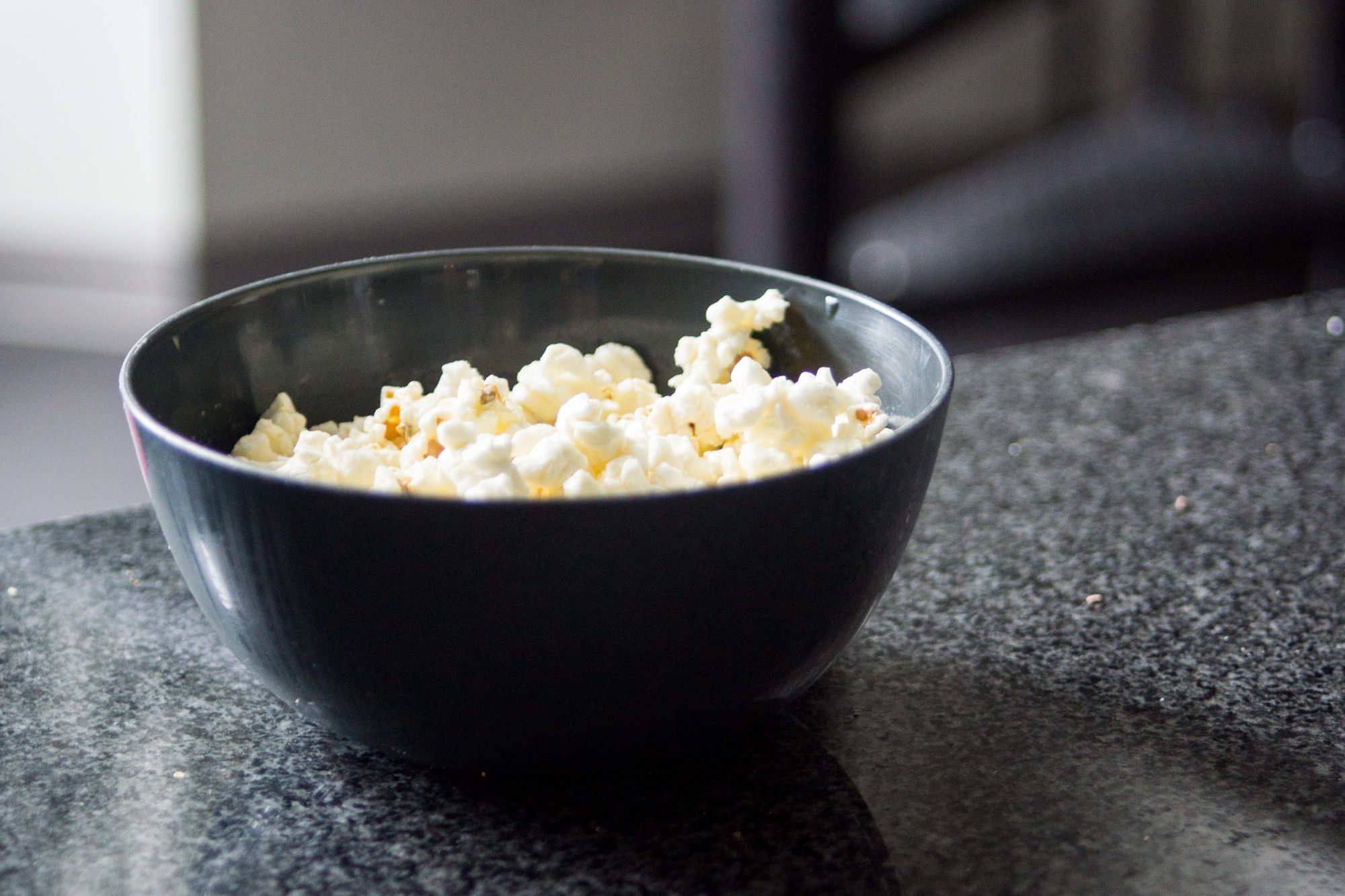 Salted Popcorn: Drizzle  some extra virgin olive oil and sprinkle some salt for that classic popcorn taste.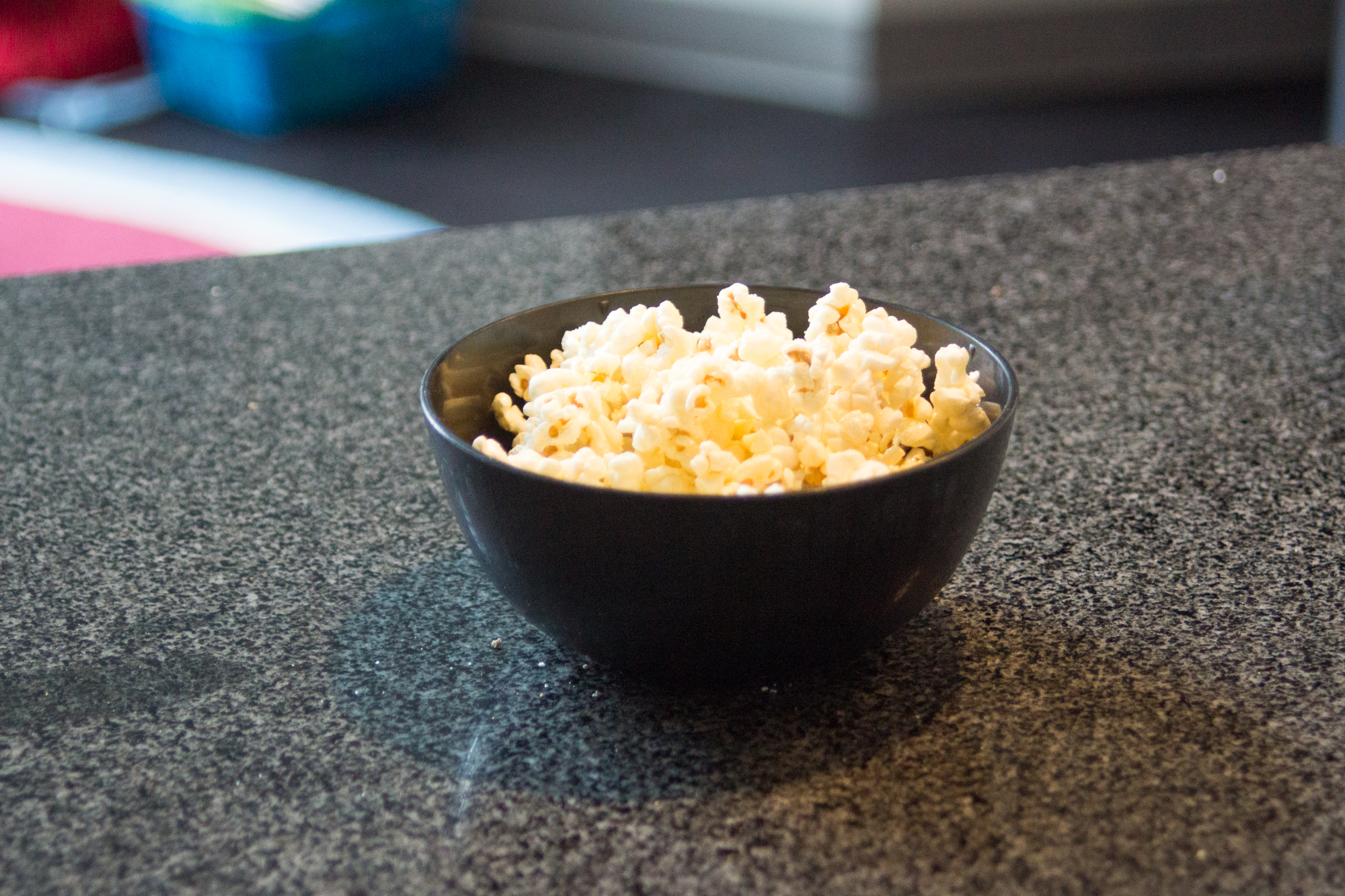 Healthy Kettle Corn: Heat up some honey and oil (about 1/8 cup total) in the microwave, mix it together and pour it on your popcorn. Shake it in a closed bowl to evenly coat the popcorn kernels. Open the container and sprinkle some salt (about 1/2 tablespoons,) close the container and shake it again. Now you have tasty and healthy kettle corn ready to go.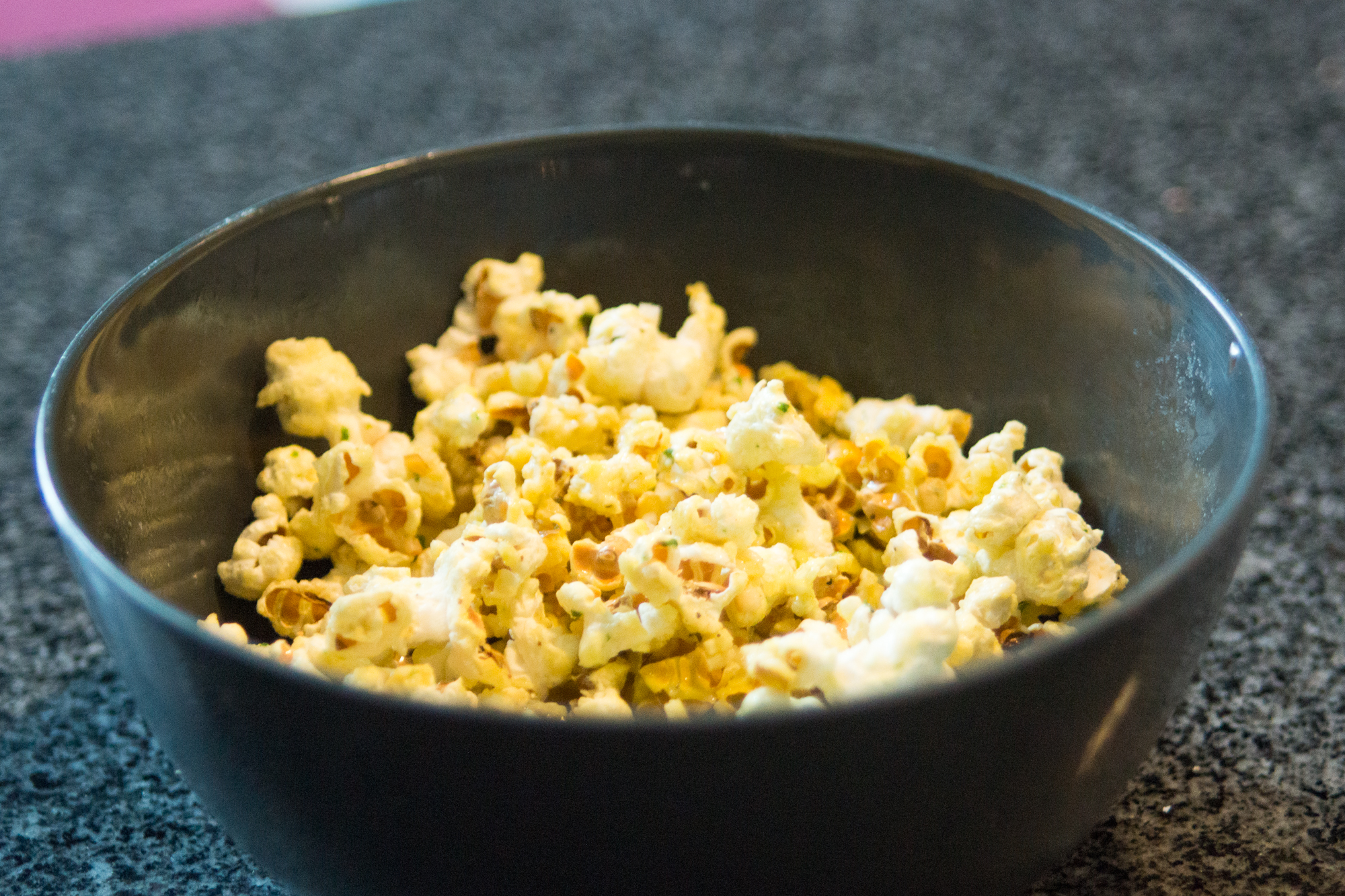 Pesto Popcorn: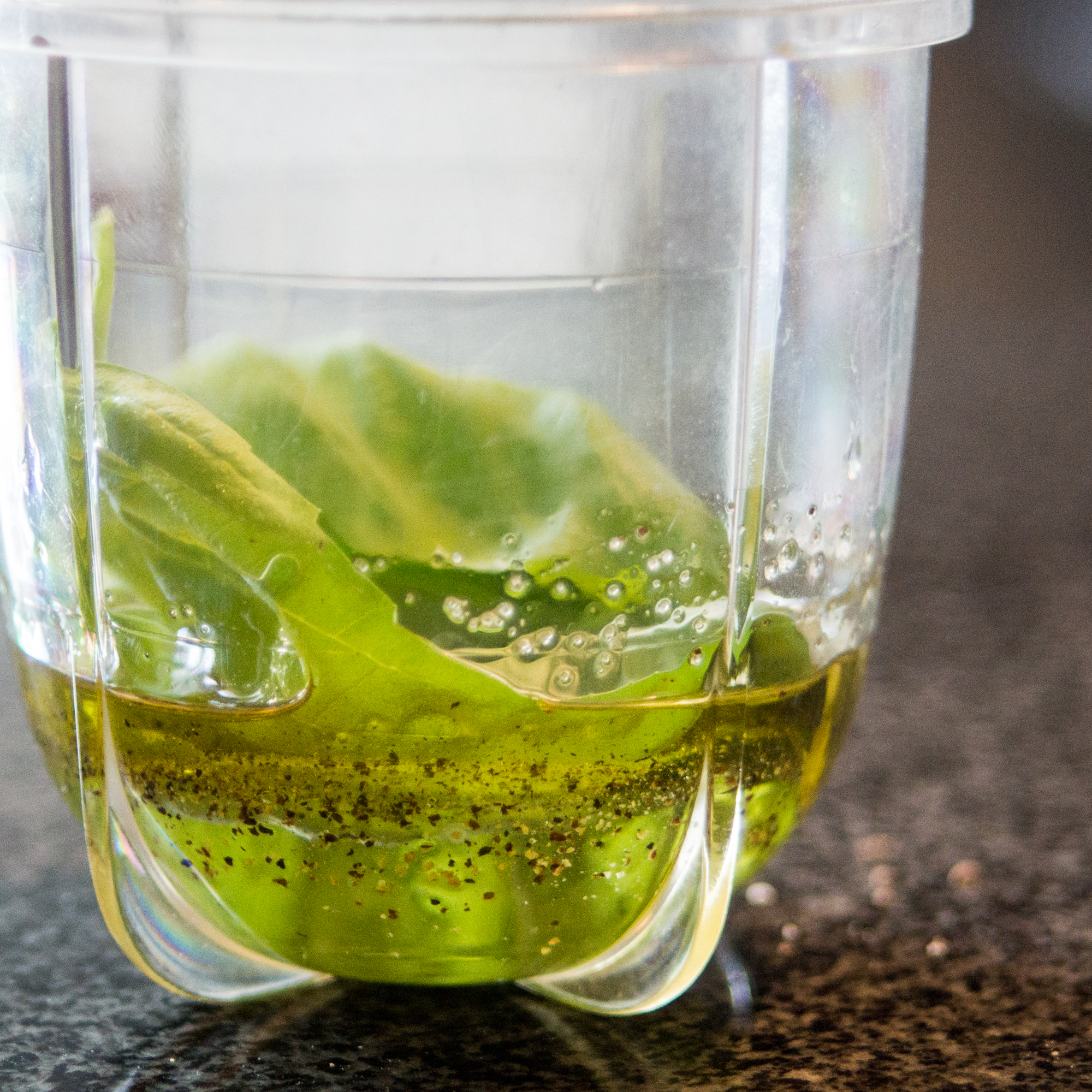 (Using a mini blender) blend:
a few basil leaves,
1 tsp minced garlic
1/8 cup olive oil
1 tsp salt
(Optional) 1 tsp black pepper
Add the mixture into the popcorn, shake it around and you are ready to enjoy a surprisingly good tasting popcorn treat. Feel free to enjoy your evening with a healthy treat. Comment below on which topping is your favorite and maybe another fun healthy topping you enjoy as well.