A really fun and simple thing to do with a big group of people is to go bridge jumping. Bridge jumping, when done right, is fun, safe and thrilling. The best part of it? Anyone can do it, spots are relatively easy to find, and everyone gets a chance to experience an adventure.
Finding a place, that is safe, may seem difficult; you need a spot that is accessible and where the water level is deep enough to jump into without hitting the bottom (hard.) So how can a safe spot be found? One of three ways is suggested.
First, and most relevant, is the internet. There are a variety of websites that can describe a little about how to get to some jumping spots. My favorite site is: thirstforadrenaline,but you can also look via Google search.
Another way to find a jumping spot is to ask locals. Sometimes, the web doesn't show all of the locations and a local may be able to direct you in the right area. However, not everyone goes bridge jumping or cliff diving, so first try asking somebody working in an outdoors shop. Usually, the best stores to ask for local information is from employees of a place like REI or any niche shop (like for rafting, climbing, surfing, and so on.)
Third is to go exploring and scan for potential spots. Look for cliffs or bridges over a body of water. When a potential spot is found, it is vital to check for depth. My general rule is to have more than a third depth to jumping height (i.e. 12ft water depth to 30ft jumping height.) Although that is not recommended, that is the minimum depth; most divers will touch the bottom and having good form is important for this.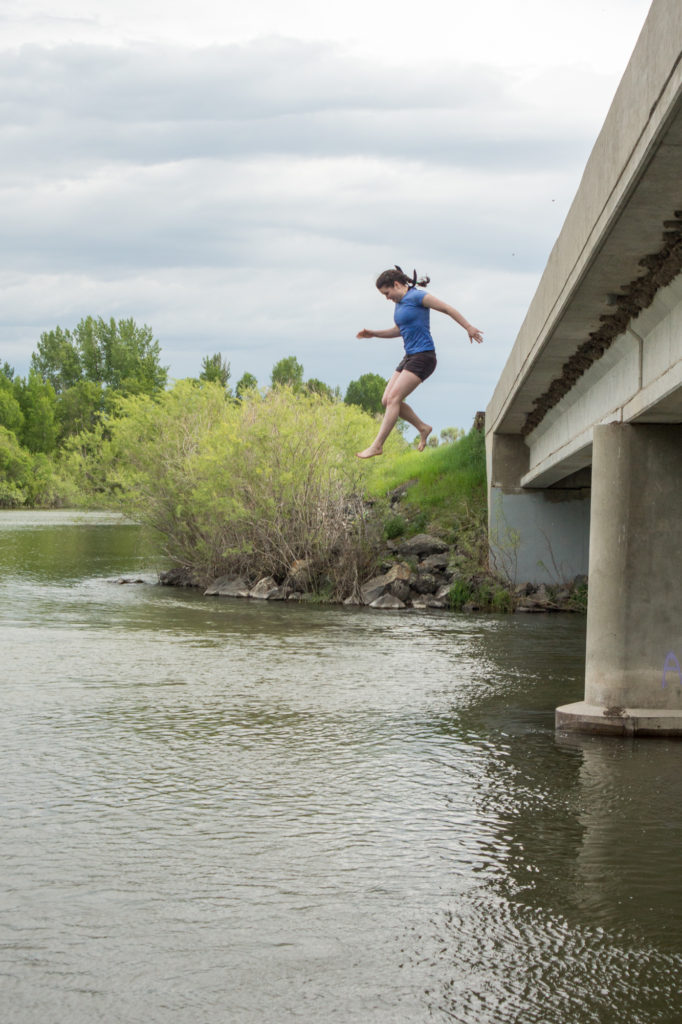 What are good things to do for bridge jumping?
When jumping, go feet first, especially if you are doing the minimum jumping ratio.

Wear water shoes or sandals (like Chacos.)

Go with friends, DON'T GO ALONE!

Double check the water depth and jumping height.

Don't be afraid.
When you follow these simple guidelines, you and your friends will have exhilarating fun. Comment below of times you and your friends went cliff/bridge jumping and why you had fun doing it.